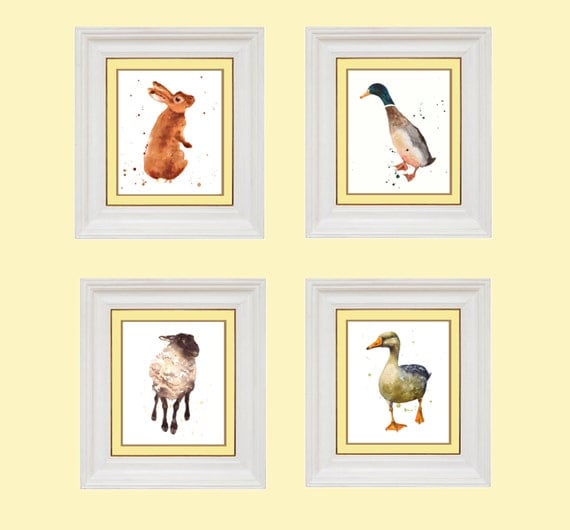 A fresh and playful farmyard gallery can be yours!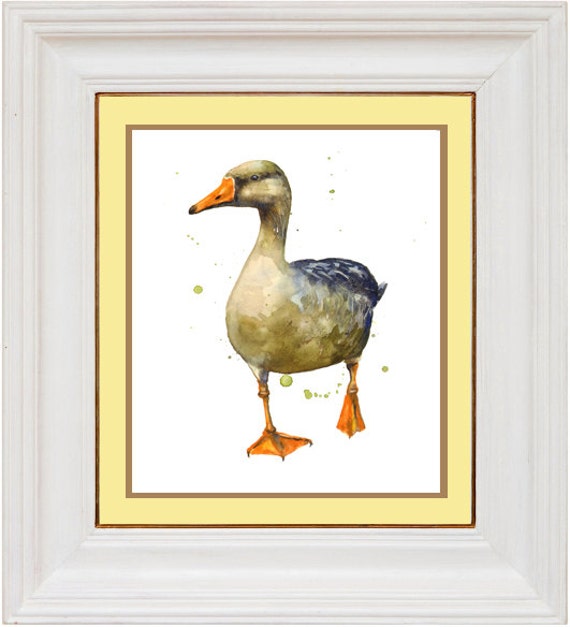 I have picked four of my favourite farm animal watercolour prints and created a friendly grouping that would go beautifully into a yellow nursery or one with a rustic theme.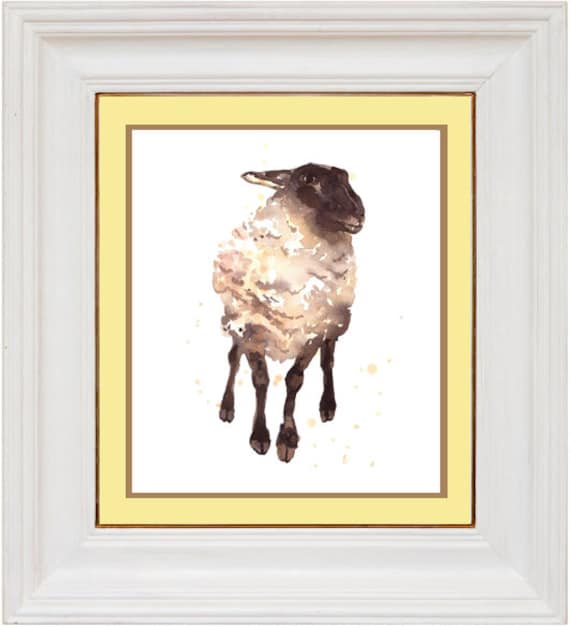 Each print is created individually and signed by me.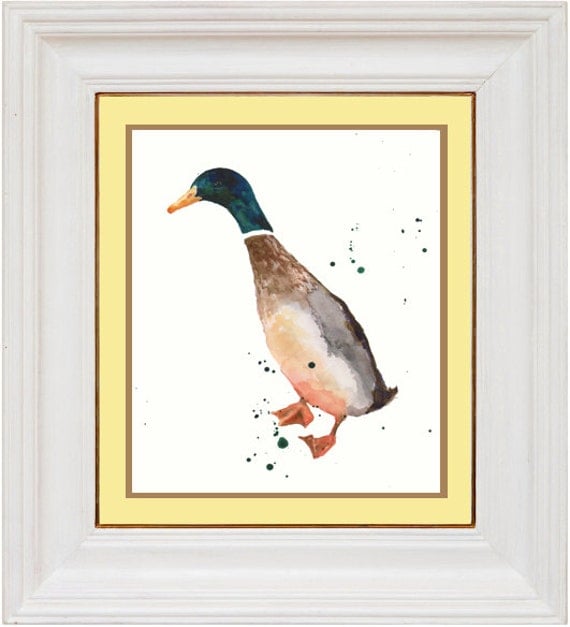 To see the artwork in better detail click on the image to bring it up nice and big.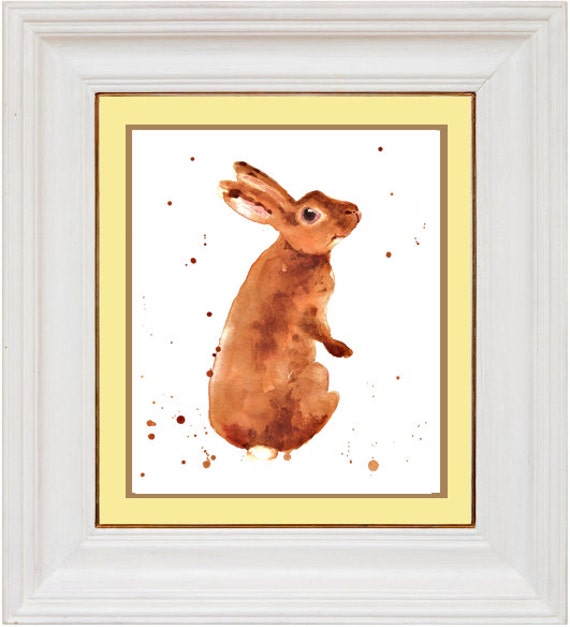 To shop all of my current 4 for 3 animal print collections including woodland, nautical and bunny  click here.